Ljubljana, Slovenia | @ezeburg
On paper, Slovenia may look like the little sister of Europe – it often misses travelers' big European bucket lists. But this dreamy city is not only one of Europe's greenest and most livable cities – it is also one of its most charming. Pedestrian-friendly streets criss cross over the Ljubljanica River via several charming bridges, and you can easily stroll through castles, outdoor markets, and stunning architecture in just a few hours.
Ljubljana, Slovenia
N 45.06° / E 14.50°

#FunFact
Ljubljana was named European Green Capital 2016, and remains dedicated to a more sustainable way of living.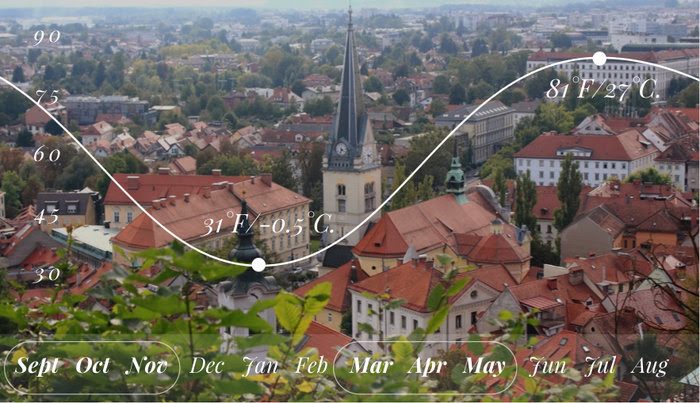 @soumi2508
Fall (September-November) and Spring (March-May)
While most tourists flock to the city during the summer, we recommend booking your travel during the spring and fall. Ljubljana's colors come alive in these seasons, and prices and crowds tend to decrease.
Prešeren Square  | @simone_luce90
Keep It Green
As Europe's Greenest Capital 2016, Slovenia takes its eco-friendly practices seriously. That's why the city center is pedestrian only. So, renting a bike and touring the city is a can't-miss activity. You can see the top spots all in one day, including the pink Franciscan Church, the charming Prešernov trg square, and tranquil Tivoli Park. Not to mention, sticking to the streets is a great way to catch all of Ljubljana's famous bridges, like Triple Bridge, Dragon Bridge, and Butchers Bridge.
Ljubljana Castle | @turistdegilgezgin
Hike Like the Locals
Slovenia is full of natural landscapes, and it's no surprise that when the weather is nice, the locals spend most of their time outdoors. So if you want to be where the locals are, head for the hills…literally. Roznik Hill or Šmarna Gora are both close to the city and offer tranquil walking paths and stunning views. You can also take the hike to Ljubljana Castleto admire the views and see the city from above.
#metelkova | @emanuele.pennacchio
Metelkova
If you want to get urban and experience the alternative side of Ljubljana, check out Metalkova. These abandoned barracks have been transformed into a center of alternative culture, underground music, and artistic expression. A declared autonomous region, the barracks are a large squat where art and civic engagement meet. Listen to live music or pop into one of the clubs that opens on the weekend and grab a drink with local artists.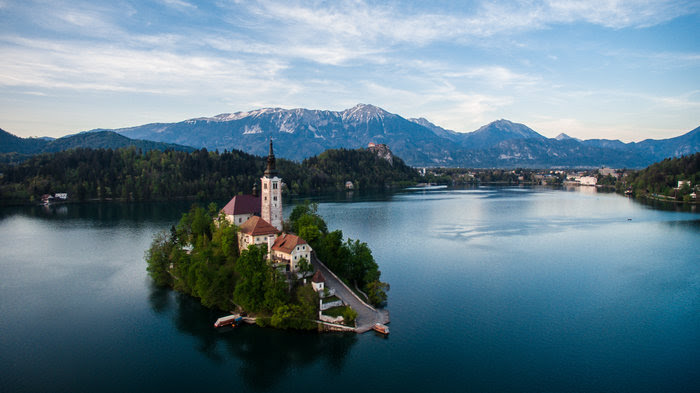 Lake Bled, Slovenia  | @pfeifer_andrew
The Real Swan Lake
The most photogenic spot in Europe is not the Eiffel Tower or even the Cliffs of Moher. It's Slovenia's Lake Bled. This stunning turquoise lake is only a 45-minute car ride from Ljubljana, and yes, it's that gorgeous in real life. Whether you row a traditional pletna boat to the church on the island, explore Bled Castle, or hike through the surrounding forests, this is one day trip you will never forget.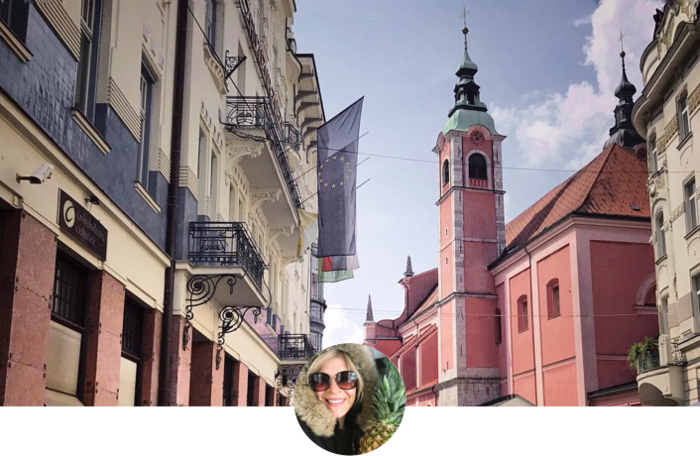 Kate's Discovery
@kateb215
"Ljubljana has an unusual Mediterranean meets Medieval vibe. The charming city boasts a luscious river promenade, a fairytale castle on a hill, and pink buildings and dragons galore, along with some quirky modern touches. The promenade along the Ljubljanica river is lined with restaurants, bars, and coffee shops and offers ample opportunities for sipping, strolling, seafood eating, and people watching well into the night. In fact, bridge hopping alone can take up at least half a day."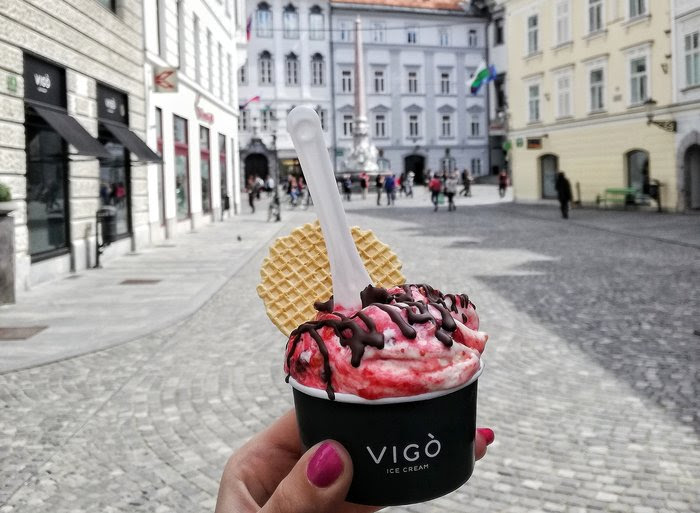 @92annie
This Little Slovenian Went to Market
Ljubljana has a wide variety of delicious food, with influences from neighbors like Italy, Austria, and Hungary. The best place to sample the local cuisine is at the Ljubljana Central Market in the city center. Shop for Slovenian sausages and homemade buckwheat bread along with fresh produce and bright flowers. If it's warm out, treat yourself to some ice cream at Vigò afterward, and continue to wander along the river for more tasty Ljubljana eateries.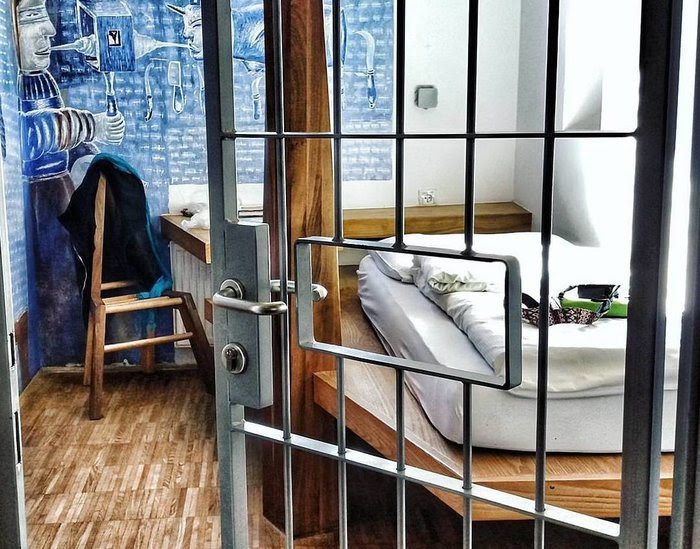 Hostel Celica  | @ewa_evicka
Locked Up
As European capitals go, Ljubljana is pretty affordable. The summer months will see higher hotel prices, but for the most part you won't have a hard time finding accommodation to meet your lifestyle. One of the coolest places to stay is Hostel Celica. Housed in a former prison, this colorful hostel features rooms made from repurposed cells – bars included. Not to mention, it's eco-certified and close to all the main attractions.
#visitljubljana | @moments.bynikola
Going Green
Ljubljana is the greenest city in Europe (they've even won awards). So, try to be environmentally conscious and respectful while visiting. –@layovertakeover
Pedestrian Friendly
Once you get to the city centre you can walk everywhere. From the park, which is on one side of the centre, to the castle, which is on the other side. No need to be worried about the distances. –@aneta_balazova
Stay Connected
The city has 1 free hour of wifi a day and you can purchase daily passes as well. I recommend buying the Ljubljana card since you get free wifi for the duration of the card and into the castle for free as well. – @lookatyara
First seen at The Discoverer